Now Easy with that Loaded Gun!
The author is very aware that he handed us men a serious weapon, one that should be used with good intentions. At the end he adds a three page warning for those men who are out for some kind of revenge, now that they have a revamped self-esteem together with the seduction know-how. They might feel that it's payback time and should start hunting down all women on the block to make them into their personal sperm deposit boxes and then dump their loving asses for the whole world to see. To hurt a girl's feelings because some other kittens have rejected you in the past is simply wrong. He wrote this book in the spirit of reuniting men and women and turning them into happy couples, not to create a mass of cheated-on ex-girlfriends crying themselves to sleep every night.
Besides, from all the women that rejected you before, I'll bet very few did it because they didn't like you. After reading the book you will realize that either they liked you but you were so timid and "nice" that you fell into their "buddy" category (and therefore they could never consider you for sex), or you unintentionally screwed up during the early dating game (too quick, too slow, skipped steps etc.) and they lost the interest and spark that was needed to get to know you better.
Take the authors advice: "Try your damndest not to be petty. Make one of the new aspects of your new character a determination to rise above the need to get even with anyone." For those of you who really need their dose of revenge, the author has this to say: "Remember that, in Love, just like office politics, your success is the sweetest form of revenge!" Maybe this sounds unsatisfactory at first for the real bloodthirsty among you, but just think how sweet it could be to finally have found that perfect longtime partner, while a lot of the wenches that rejected you might have ended up with some abusive wife-beating drunk manipulative psychopath.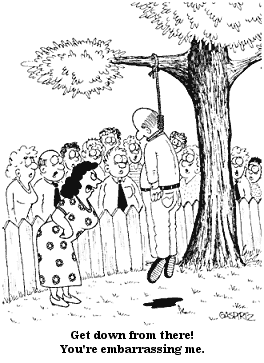 Time To Clean House
This makes me think that "Without Embarrassment" has even more power than I thought at first. Not only will it make sure that a mass of single men will finally go get the partners they deserve, it will also make another mass of men dump their women. Hold on, this is a good thing. I am talking about those men who got trapped in a relationship with some fat ugly domineering hellcat, just because she was the only one who didn't reject them back then. Most of these men are too afraid to let go of their partner because they are so sure they will never find another woman again. To those men, I salute you... dump that bitch, and get yourself the babe you deserve.
Although I doubt it, some of the older readers might react bitterly after having gone through the book, in the way of "damn I should have known this thirty years ago... what a waste of my best years, what a waste of my life". Don't let this be the feeling that you walk away with after. Instead, realize that you are never too old to enjoy the time that is left. Be happy, and while you're at it say a little thank-you prayer for being among the lucky men that have found the solution to the mysteries of seduction. As I see it, there are two keys to being happy:
One is to be thankful for the good things, big or small, that happen to you today. The second one is to leave behind the bad things that happened to you in the past, ...as soon as the moment arrives where you have the capacity to trash them in the garbage bin of bad memories.
This is such a moment, embrace it. ~Ed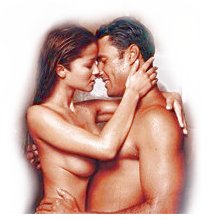 ---
PS:
The author Mike Pilinski is not in any way related to or associated with my site. He doesn't know me and I don't know him. Neither did I ever pick up the phone to call him and take advantage of that free phone consultation he gives to all buyers. I guess it's because I wouldn't know what to tell or ask him, aside of some lame "wow" and "you are amazing" stuff. His book is that complete that I have no questions about it.
Sometimes I wonder what a man of his caliber would think of my site, but maybe it's better not to know. Maybe he would praise it... probably he won't give a flying fuck... but possibly he would advice me to shut it the hell down because it's so controversial. Anyone who has read the comments pages here, knows the horrific amount of badgering and slander I receive, and I can handle it, but that is because those comments are basically anonymous. A condemnation from this man would be a harder pill to swallow.
I do believe though that my site has its little place in the world of self-improvement utilities for men. (I'll talk more about that on another page.) However, while the majestic "Without Embarrassment" is good for every man and can never be misinterpreted, my modest website can be downright hurtful if it falls in the wrong hands. If you are still reading this and are not back to the main site, chances are that you are among those guys. If so, and if you have been hurt by my writing, I sincerely wish you could forget what you read there and that you will vow not to go back to it.
Bye. (and if you decide to download the book, happy poking and no more stroking!)
Visit the author's site (has plenty of free articles)